Prof. Lakal (Head Co-ordinator—Techtonic)
Mechanical engineering department of SIT, Lonavala had organized four events under this grand Techtonic  of the Sinhgad Institutes which were:
¨ Lathe War
¨ Hovercraft Race
¨ Clay-Carting
¨ Structure -Making
1) Lathe War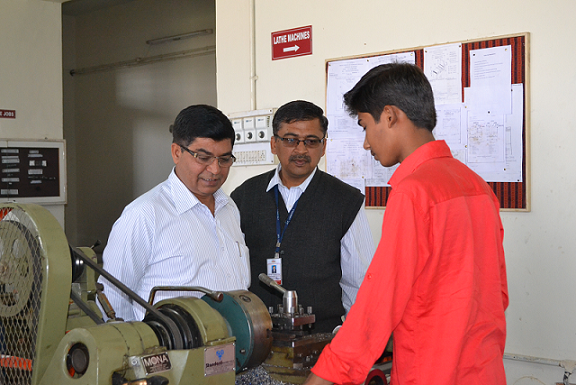 Prof. Rohokale—HOD Of Mechanical Department & Faculty of other branches along with Prof. Rohokale and DR. M. S. Gaikwad taking a glance over the Lathe war event where many participants were competing with each other with the help of  Mechanical dept. professors in the workshop whose in charge is Prof. P.D.Kulkarni
2) Hovercraft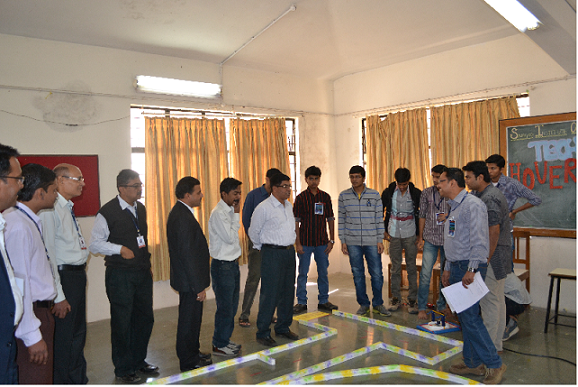 Dr. M.S.Gaikwad( Principal) along with Prof. Lakal,Prof. Mantri(HOD of ENTC dept.),Prof. Rohokale(HOD of Mech dept.), Prof. D.K.Singh(DEAN of PG), Prof.Tade(HOD of Electrical dept.) and Prof. T.J.Parvat (HOD of COMUTER dept.) in this event whose head in charge was Prof. V.V.Shinde. along with  student organizers.
3) Clay Carting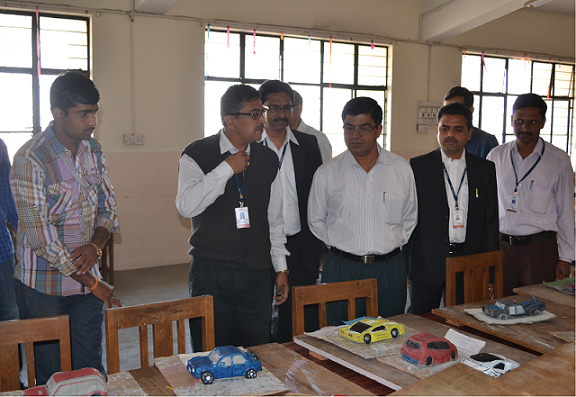 Prof. Rohokale( HOD of MECH dept.) along with DR.MS.Gaikwad( Principal), Dr.Choudhry( Vice-Principal), Prof. Mantri( HOD of ENTC dept.), Dr. P.S.Patil( HOD of App. Sci.),DR. D.K.Singh( DEAN of PG) and Prof. Tade( HOD of ELEC. Dept.)
4) Structure Making
"Structure making" event was organised by mechanical department on 04-02-2014 under "techtonic 2014". The event was a competition in which participants were expected to build their own structure made from icecream sticks and glue. The structure was subjected to mechanical loading and were tested to evluate its load  maximum load bearing capacity.
the winner and runner up teams for the above event are as follows:
| | | | |
| --- | --- | --- | --- |
| Sr no | Team | Max weight sustained, in kg | Remarks |
| 1 | Suraj kamble | 37.67 kg | Winner |
| 2 | Kiran wagaskar | 33.10 kg | Runner up |